| | |
| --- | --- |
| Author: | Camptocamp,ACYSOS S.L.,Alejandro Santana,Tecnativa,Odoo Community Association (OCA) |
| License: | AGPL-3 |
| Branch: | 11.0 |
| Repository: | abdiiwan1841/partner-contact |
| Dependencies: | base, and base_address_city |
| Languages: | PO File (6383, 85.7%), Python (524, 7.0%), SVG (302, 4.1%), XML (185, 2.5%), and reStructuredText (52, 0.7%) |
| Other branches: | 10.0, 12.0, 7.0, 8.0, and 9.0 |
| Other repositories: | Abdullah-Alghoul/partner-contact, Alfa-90/partner-contact, Antiun/partner-contact, App247/partner-contact, ApuliaSoftware/partner-contact, Audian/partner-contact, BDO-ES/partner-contact, BHC-sprl/partner-contact, BT-csanchez/partner-contact, BT-dgoeppner/partner-contact, BT-nleutenegger/partner-contact, Bagration992/partner-contact, Bubbles-IT/partner-contact, CB-Gran-Canaria/partner-contact, CGenie/partner-contact, Callino/partner-contact, CarlosEsauToledoFlores/partner-contact, Change2improve/partner-contact, ClearCorp/oca-partner-contact, Cloudxtreme/partner-contact, ComitorDevTeam/partner-contact, CompassionCH/partner-contact, Comunitea/partner-contact, Conectel/partner-contact, Coralio/partner-contact, Creamaster/partner-contact, Crisa221/partner-contact, Daemo00/partner-contact, DamonLiu0814/partner-contact, Daniel-CA/partner-contact, DarioLodeiros/partner-contact, Darknroses/partner-contact, Davizhe/partner-contact, DevidLuxim/partner-contact, Digital5-Odoo/partner-contact, Dobtor-OCA/partner-contact, Domatix/partner-contact, DucTruongKomit/partner-contact, EBII/partner-contact, EDallas89/partner-contact-OCA, ERPLibre/partner-contact, EasyNetwork/partner-contact, Ehtaga/partner-contact, Ellyan/partner-contact, ElvenStudio/partner-contact, Endika/partner-contact, EssentNovaTeam/partner-contact, Faha4/partner-contact, FelixR10/partner-contact, ForgeFlow/partner-contact, FranTobar/partner-contact, GSLabIt/partner-contact, Gabinete-Digital/partner-contact, Giuliano69/partner-contact, Glue-Software-Engineering-AG/partner-contact, Gofekra/partner-contact, GrupoAlvamex/l10n-spain, GrupoAlvamex/partner-contact, Guobower/partner-contact, Hello-Sistem/partner-contact, Hellyna/partner-contact, IAJ782/FORK_partner-contact, ICTSTUDIO/partner-contact, IFE-Seym/partner-contact, Ingeos/partner-contact, JGarcia-Panach/partner-contact, Jarsa-dev/partner-contact, Jarsa/partner-contact, JayVora-SerpentCS/partner-contact, JazziMc/partner-contact, JibenCL/partner-contact, JoanMarin/partner-contact, Josnem/partner-contact, Kayuulab/partner-contact, KolushovAlexandr/partner-contact, KrishnaPrajapati-SerpentCS/partner-contact, LDSolutions/partner-contact, LasLabs/partner-contact, LevelPrime/partner-contact, LogicQ/partner-contact, MadsackMediaStore/partner-contact, MallorcaSoft/partner-contact, MarkingSC/partner-contact, Martin-Kotrulev/partner-contact, MathBenTech/partner-contact, Mefistous/partner-contact, MindAndGo/partner-contact, MrYuo/partner-contact, Mwatchorn26/partner-contact, NL66278/partner-contact, NeatNerdPrime/partner-contact, Niboo/partner-contact, Nikul-Chaudhary/partner-contact, NishaGajjar-SerpentCS/partner-contact, Nitrokey/odoo-partner-contact, Noviat/partner-contact, Nucleoos/medical, Nucleoos/partner-contact, Nucleoos/saas3, Numigi/odoo-partner-contact, OCA-MUK/partner-contact, OCA/partner-contact, Odoo-Italia-Associazione/partner-contact, OdooBulgaria/partner-contact, OdooUniformal/partner-contact, Oliveiramv/partner-contact, OpenCode/partner-contact, OpenPymeMx/partner-contact, Openies/partner-contact, OsoTranquilo/partner-contact, OutillageStEtienne/partner-contact, PCatinean/partner-contact, PESOL/partner-contact, Palpid/partner-contact, PelayoCalleja/partner-contact, PieterPaulussen/partner-contact, PrenorSistemas/partner-contact, QANSEE/partner-contact, QubiQ/partner-contact, Rad0van/partner-contact, Richardssen/partner-contact, Rishirajverma/openerp, SDIsl/partner-contact, SanteLibre/partner-contact, SequarSrl/partner-contact, SerpentConsultingServices/partner-contact, SeuMarco/partner-contact, SherryRajper/partner-contact, SimoRubi/partner-contact, Sroeurnsuon/partner-contact, StefanRijnhart/partner-contact, StephanRozendaal/partner-contact, Studio73/partner-contact, Sudokeys/partner-contact, Syci-Consulting/partner-contact, TAPSPI/partner-contact, TDu/partner-contact, TRESCLOUD/partner-contact, Tawasta/partner-contact, Tecnativa/partner-contact, TheCloneMaster/partner-contact, Therp/partner-contact, Tonow-c2c/partner-contact, Trust-Code/partner-contact, VCLS-org/partner-contact, Vauxoo/partner-contact, Viggor/partner-contact, VisiionSoluciones/partner-contact, VisiionSolucionesTecnologicas/partner-contact, VitalPet/partner-contact, WilliamSudokeys/partner-contact, WimSchuiteman/partner-contact, WohthaN/partner-contact, YevhenPechurin/partner-contact, Zhouhao12345/partner-contact, aaltinisik/partner-contact, abakus-it/partner-contact, abstract-open-solutions/partner-contact, acsone/partner-contact, adhoc-dev/partner-contact, adolfoeliazat/partner-contact, adrianoarchetti/partner-contact, adrienpeiffer/partner-contact, afdel70/partner-contact, agaldona/partner-contact, agenterp/partner-contact, agrista/odoo-partner-contact, aitorbouzas/partner-contact, akretion/partner-contact, alanljj/oca-partner-contact, alexlafalce/partner-contact, algiopensource/partner-contact, alhashash/partner-contact, amarildogolloshi/partner-contact, amcor/partner-contact, amendoncabh/partner-contact, amh-mw/partner-contact, anandkansagra/partner-contact, andhit-r/partner-contact, andrius-preimantas/partner-contact, angel-01/partner-contact, anhvu-sg/partner-contact, ansinaesmejor/partner-contact, antoinecln/partner-contact, anybox/partner-contact, apertoso/partner-contact, apetbiz/partner-contact, aroodooteam/partner-contact, aryajimbaran/partner-contact, asieburg/partner-contact, atlascollege/partner-contact, aurestic/partner-contact, avanzosc/partner-contact, avoinsystems/partner-contact, be-cloud-be/partner-contact, bealdav/partner-contact, bistaray/partner-contact, blaggacao/partner-contact, bmya/partner-contact, bodi000/partner-contact, borni-dhifi/partner-contact, brain-tec/partner-contact, brian10048/partner-contact, budiiskandar11/partner-contact, bvkl/partner-contact, caguimore/partner-contact, camptocamp/partner-contact, captivea-djh/asterisk, ccdos/openerp-1, cesarcruz/partner-contact, charbeljc/partner-contact, christophe-hanon/partner-contact, chrizzTs/partner-contact, cmarrero/partner-contact, cocox/partner-contact, cogitoweb/partner-contact, coobyHQ/partner-contact, coopiteasy/partner-contact, cristhianclv70/partner-contact, crnd-inc/partner-contact, cubells/partner-contact, cvinh/partner-contact, d4e-ch/partner-contact, daramousk/partner-contact, dave-prosee/partner-contact, davidandradeb/partner-contact, dbo-odoo/partner-contact, ddico/partner-contact, ddufresne/partner-contact, denislour/partner-contact, dev00007/partner-contact, dhp-denero/partner-contact, diagramsoftware/partner-contact, diggy128/partner-contact, dipendra-karki/partner-contact, dong-z/partner-contact, drashtigotecha/partner-contact, dreispt/partner-contact, druidoo-dev/partner-contact, duanyp1991/partner-contact, dygytally/partner-contact, dynapps/partner-contact, dynaz/partner-contact, eLBati/partner-contact, echeverrifm/partner-contact, ecosoft-odoo/partner-contact, eezee-it/partner-contact, elmonitor/partner-contact, elvirekemajou/partner-contact, emagdalenaC2i/partner-contact, eribowo/partner-contact, ermannognan/partner-contact, esantos-octagono/partner-contact, eslammohamed13/odoo11_JPTIP, etobella/partner-contact, exaap/partner-contact, exosoftware/oca-partner-contact, fanzalika/partner-contact, feketemihai/partner-contact, flosslab/partner-contact, fmdl/partner-contact, foliveira-odoogap/partner-contact, fug-mann/partner-contact, garzadekoster/partner-contact, gastonfeng/partner-contact, gbard/partner-contact, geekobi/partner-contact, george-mengelberg/partner-contact, giangtnm/partner-contact, gokhanerdogdu/partner-contact, gottaBoy/partner-contact, grant-thornton/partner-contact, grindtildeath/partner-contact, gritan/partner-contact, groventure/partner-contact, gsunjka/partner-contact, guandalf/partner-contact, guewen/partner-contact, gurneyalex/partner-contact, guzzi235/saas3, haryoran04/partner-contact, hbrunn/partner-contact, hhgabelgaard/partner-contact, hieulucky111/partner-contact, hinfo506/partner-contact, houzefa-abba/partner-contact, humanilog/partner-contact, humanytek-team/partner-contact, hurrinico/partner-contact, huyly0909/partner-contact, i-vyshnevska/partner-contact, ianathompson/partner-contact, idamonli/odoo11_JPTIP, idealisconsultingbe/partner-contact, ideaspositivas-group/partner-contact, ife-mn/partner-contact, igallart/partner-contact, iledarn/partner-contact, ilexius/partner-contact, initOS/partner-contact, inspyration/partner-contact, invitu/partner-contact, ip-candres/partner-contact, isos/partner-contact, isoscl/partner-contact, it-projects-llc/partner-contact, izzihector/partner-contact, jaapjansma/partner-contact, jacky82669513/partner-contact, jagruti-serpentcs/partner-contact, jalaludin/partner-contact, janarthanandev/partner-contact, janverb/partner-contact, jasarre/partner-contact, jason156/partner-contact, jcarlosmontoya/partner-contact, jcleonard2018/partner-contact, jeroen7s/partner-contact, jimmyec/partner-contact, jimschuh/partner-contact, jjscarafia/partner-contact, jmesteve/asterisk, jmesteve/medical, jmesteve/openerp, jmesteve/openerpseda, jmesteve/saas3, jobiols/oca-partner-contact, jorcan46/partner-contact, josepmy/partner-contact, jriveros/partner-contact, julenalgios/partner-contact, jviloria/partner-contact, jvpascual/partner-contact, karan-dreambits/partner-contact, kevinkhao/partner-contact, kevinlopezgt/partner-contact, kmee/partner-contact, koenloodts/partner-contact, kongrattapong/partner-contact, kos94ok-3D/partner-contact, kulius/odoo11_JPTIP, lbelorgey/partner-contact, leemannd/partner-contact, lefilament/partner-contact, leonidasthe300/partner-contact, lfreeke/partner-contact, lideritjnma/partner-contact, likaiyuan/odoo11_JPTIP, lincersolucoes/oca-partner-contact, linkitspa/partner-contact, linuxnow/partner-contact, lubonbvba/partner-contact, luismontalba/partner-contact, lukehuang/partner-contact, mFlayyan/partner-contact, magnuscolors/partner-contact, markeTIC/partner-contact, mauraco-group/partner-contact, mdef/partner-contact, mdietrichc2c/partner-contact, mettadipa/partner-contact, mhapponen/partner-contact, michotm/partner-contact, micktseng/partner-contact, microcom/partner-contact, mikevhe18/partner-contact, minhhq09/partner-contact, minorisa/partner-contact, molandtoxx/partner-contact, moltisinc/partner-contact, moylop260/partner-contact, mozaik-association/partner-contact, murtuzasaleh/partner-contact, nbessi/partner-contact, nikul-serpentcs/partner-contact, njeudy/partner-contact, ntsirintanis/partner-contact, nucleoosystem/partner-contact, numerigraphe/partner-contact, odof/partner-contact, odoo-argentina/oca-partner-contact, odoobgorg/OCA-partner-contact, odooerpperu/partner-contact, odoogap/partner-contact, odoonz/partner-contact, one2pret/partner-contact, onesteinbv/partner-contact, onurugur/partner-contact, open-net-sarl/partner-contact, open-synergy/partner-contact, open2bizz/partner-contact, osiberp/partner-contact, osiell/partner-contact, osvalr/partner-contact, otherway/partner-contact, oycl/partner-contact, pafnow/kulius.odoo11_JPTIP, pankk/partner-contact, patrickrwilson/partner-contact, paulius-sladkevicius/partner-contact, pedrobaeza/partner-contact, pegonzalezspesol/hr, pegonzalezspesol/partner-contact, peltot/partner-contact, petrus-v/partner-contact, piensom/partner-contact, poonlap/odoo-th, poonlap/partner-contact, popcomputadores-desenv/partner-contact, powersimon/partner-contact, praxigento/oca-partner-contact, presenceverte/partner-contact, proyecto-evoluzion/partner-contact, ps-tubtim/partner-contact, pscloud/partner-contact, qtheuret/partner-contact, rab-subteno-it/partner-contact, randall-vx/partner-contact, raycarnes/partner-contact, rdeheele/partner-contact, redblow/partner-contact, richard-willdooit/partner-contact, robertrottermann/partner-contact, robertsvx27/partner-contact, rosenvladimirov/partner-contact, rossasa/partner-contact, royalline1/partner-contact, rschnapka/partner-contact, rsullivan2704/partner-contact, rumova/partner-contact, rven/partner-contact, sadeqamin/partner-contact, sagar-developer-92/partner-contact, salvatoretrimarchi/partner-contact, sani-coop/partner-contact, sanube/partner-contact, satriani-vai/partner-contact, savoirfairelinux/partner-contact, scbrianti/partner-contact, sergiocorato/partner-contact, sewisoft/partner-contact, simahawk/partner-contact, simoneversienti/partner-contact, simplifysolutions/partner-contact, skeller1/partner-contact, sodexis/partner-contact, southasia/partner-contact, spacimek/partner-contact, ssisoftwaresol/partner-contact, ssisoftwaresolutions/partner-contact, steingabelgaard/partner-contact, stephen144/partner-contact, steveferry/partner-contact, stoviki/partner-contact, subteno-it/partner-contact, sunflowerit/partner-contact, sunshineLhj/partner-contact, syci/partner-contact, sygel-technology/partner-contact, tafaRU/partner-contact, taifu/partner-contact, takobi-online/partner-contact, tansadio/partner-contact, tarteo/partner-contact, tfossoul/partner-contact, thinkasoft/partner-contact, thinkopensolutions/oca-partner-contact, thinkwelltwd/partner-contact, tirma-sa/partner-contact, tosink/partner-contact, tranhung07081989/partner-contact, trevi-software/partner-contact, trolka/partner-contact, tschanzt/partner-contact, tymiles003/partner-contact, unitek-solusi/OCA-partner-contact, ursais/partner-contact, valmarnet/partner-contact, vdedyukhin/partner-contact, victormmtorres/partner-contact, vishal-onnet/partner-contact, vittio/partner-contact, vrenaville/partner-contact, wahello/partner-contact, westlyou/partner-contact, wowfresh/partner-contact, x0rzkov/odoo-partner-contact, xcgd/partner-contact, xpansa/partner-contact, xpertiz/partner-contact, xwh123807/partner-contact, yogitabista/partner-contact, yostashiro/partner-contact, ypapouin/partner-contact, yucer/partner-contact, yvaucher/partner-contact, zarumaru/partner-contact, zeroincombenze/partner-contact, and zhuyangbin/partner-contact |
Enhanced ZIP management
This module introduces a better zip/npa management system.
It enables zip, city, state and country auto-completion on partners and companies.
Also allows different search filters.
Configuration
Activate the developer mode in Settings.
Go to Settings / Technical / Locations Management / Locations.
Create a new Location.
or, with module 'Contacts Directory' installed: #. Go to Contacts / Configuration / Localization / Countries. #. Locate the desired country. #. Press on the button 'Locations'.
or, #. Go to Contacts / Configuration / Localization / Fed. States #. Locate the desired state. #. Enter the desired Locations.
Usage
Access a partner record
Fill the field Location completion
Information about country, state, city and zip will be filled automatically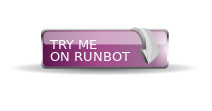 Bug Tracker
Bugs are tracked on GitHub Issues. In case of trouble, please check there if your issue has already been reported. If you spotted it first, help us smash it by providing detailed and welcomed feedback.
Credits
Images
Icon park: Icon http://icon-park.com/icon/location-map-pin-orange3/
Contributors
Maintainer

This module is maintained by the OCA.
OCA, or the Odoo Community Association, is a nonprofit organization whose mission is to support the collaborative development of Odoo features and promote its widespread use.
To contribute to this module, please visit https://odoo-community.org.