| | |
| --- | --- |
| Author: | Noviat,Odoo Community Association (OCA) |
| License: | AGPL-3 |
| Branch: | 8.0 |
| Repository: | 001101/account-financial-reporting |
| Dependencies: | account_financial_report_webkit, and report_xls |
| Languages: | PO File (1588, 33.5%), Python (2695, 56.8%), XML (127, 2.7%), YAML (294, 6.2%), and reStructuredText (37, 0.8%) |
| Other branches: | 6.1, and 7.0 |
| Other repositories: | AITIC/account-financial-reporting, ATSTI/account-financial-reporting, Abdullah-Alghoul/account-financial-reporting, AlainVanUtterbeeck/account-financial-reporting, Albin-John/account-financial-reporting, Alfa-90/account-financial-reporting, Antiun/account-financial-reporting, ArminasGrigonis/account-financial-reporting, Atrasoftware/LibrERP, Bubbles-IT/account-financial-reporting, BusinessTec/account-financial-reporting, Callino/account-financial-reporting, Chandresh-SerpentCS/account-financial-reporting, Change2improve/account-financial-reporting, CharlineDumontet/account-financial-reporting, CiroBoxHub/account-financial-reporting, ClearCorp/oca-account-financial-reporting, Cloudxtreme/account-financial-reporting, ComitorDevTeam/account-financial-reporting, Comunitea/account-financial-reporting, DevidLuxim/LibrERP, Digital5-Odoo/account-financial-reporting, Domatix/account-financial-reporting, ERPLibre/account-financial-reporting, EdyKend/account-financial-reporting, Ehtaga/account-financial-reporting, ElvenStudio/account-financial-reporting, Emadbox/account-financial-reporting, Espzai/account-financial-reporting, EssentNovaTeam/account-financial-reporting, Fitranugraha/account-financial-reporting, ForgeFlow/account-financial-reporting, Gabinete-Digital/account-financial-reporting, Glue-Software-Engineering-AG/account-financial-reporting, Gofekra/account-financial-reporting, GrupoAlvamex/account-financial-reporting, Guobower/account-financial-reporting, Hamdene/account-financial-reporting, HarshalBhoir/account-financial-reporting, Hasnur/account-financial-reporting, HomerDeoDatu/account-financial-reporting, Idealisconsulting/account-financial-reporting, Ingeos/account-financial-reporting, Jagdish-Panchal/account-financial-reporting, Jarsa/account-financial-reporting, JasonJun1/account-financial-reporting, JayVora-SerpentCS/account-financial-reporting, JehoG/account-financial-reporting, JpGarciiia964/account-financial-reporting, JulioSerna/account-financial-reporting, KARIZMA-CONSEIL/account-financial-reporting, Kayuulab/account-financial-reporting, Kiplangatdan/account-financial-reporting, KonosCL/account-financial-reporting, LGodoo/account-financial-reporting, LIM465465486/account-financial-reporting, LasLabs/account-financial-reporting, LeaMartinek/account-financial-reporting, LevelPrime/account-financial-reporting, MarkingSC/account-financial-reporting, Martronic-SA/account-financial-reporting, MathBenTech/account-financial-reporting, MaxyMoos/account-financial-reporting, Mefistous/account-financial-reporting, MindAndGo/account-financial-reporting, NIOVAIT/account-financial-reporting, NL66278/account-financial-reporting, NeatNerdPrime/account-financial-reporting, NextERP-Romania/account-financial-reporting, Nikul-Chaudhary/account-financial-reporting, Noviat/account-financial-reporting, Nucleoos/saas3, Numigi/account-financial-reporting, OCA-MUK/account-financial-reporting, OCA/account-financial-reporting, ORETEK/account-financial-reporting, Odoo-Italia-Associazione/account-financial-reporting, OdooBulgaria/account-financial-reporting, OpenCode/account-financial-reporting, OpenPymeMx/account-financial-reporting, OpusVL/account-financial-reporting, OutillageStEtienne/account-financial-reporting, Pravithavarghese1/account-financial-reporting, ProJobless/account-financial-reporting, QANSEE/account-financial-reporting, QubiQ/account-financial-reporting, Rishirajverma/openerp, RomySkuy/account-financial-reporting, SHEFFIELDAFRICA/account-financial-reporting, SanteLibre/account-financial-reporting, SequarSrl/account-financial-reporting, SerpentConsultingServices/account-financial-reporting, SilvioGregorini/account-financial-reporting, SimoRubi/account-financial-reporting, SportPursuit/account-financial-reporting, StefanRijnhart/account-financial-reporting, Studio73/account-financial-reporting, Syci-Consulting/account-financial-reporting, TRESCLOUD/account-financial-reporting, Tecnativa/account-financial-reporting, TelmoSenseFly/account-financial-reporting, TheCloneMaster/account-financial-reporting, ThomasBinsfeld/account-financial-reporting, Tonow-c2c/account-financial-reporting, Trust-Code/account-financial-reporting, VanMoof/account-financial-reporting, Vauxoo/account-financial-reporting, VbossEkat/account-financial-reporting, VisiionSolucionesTecnologicas/account-financial-reporting, VitalPet/account-financial-reporting, VitalyChapurin/account-financial-reporting, WhiteTiger08/account-financial-reporting, abgfbr/account-financial-reporting, abstract-open-solutions/account-financial-reporting, acapdevila-rgbconsulting/account-financial-reporting, acsone/account-financial-reporting, adhoc-dev/account-financial-reporting, adolfoeliazat/account-financial-reporting, adrienpeiffer/account-financial-reporting, afme/account-financial-reporting, ahmed-Utravel/account-financial-reporting, akretion/account-financial-reporting, alangwansui/account-financial-reporting, alanljj/account-financial-reporting, alessandrocamilli/account-financial-reporting, alexlafalce/account-financial-reporting, amendoncabh/account-financial-reporting, anandkansagra/account-financial-reporting, andhit-r/account-financial-reporting, andrea4ever/account-financial-reporting, anhvu-sg/account-financial-reporting, anos4444/account-financial-reporting, apachesep/account-financial-reporting, apertoso/account-financial-reporting, apetbiz/account-financial-reporting, aramadhani/account-financial-reporting, aremili/account-financial-reporting, artapon/account-financial-reporting, aryaadiputra/account-financial-reporting, aurestic/account-financial-reporting, ayushin/account-financial-reporting, binovo/account-financial-reporting, bluemindsspa/account-financial-reporting, bmya/account-financial-reporting, bodi000/account-financial-reporting, brain-tec/account-financial-reporting, bsweedler-pavlov/account-financial-reporting, budiiskandar11/account-financial-reporting, bvkl/account-financial-reporting, camptocamp/account-financial-reporting, ccarly/account-financial-reporting, ccdos/openerp-1, challs/account-financial-reporting, chermed/account-financial-reporting, chjbbs/account-financial-reporting, chusamo/account-financial-reporting, codewr/account-financial-reporting, conandark/account-financial-reporting, coopiteasy/account-financial-reporting, credativUK/account-financial-reporting, cubells/account-financial-reporting, cvinh/account-financial-reporting, damdam-s/account-financial-reporting, danger89/account-financial-reporting, dani-xtendoo/account-financial-reporting, ddico/account-financial-reporting, decodio-applications/account-financial-reporting, dev00007/account-financial-reporting, diagramsoftware/account-financial-reporting, digitalwow/account-financial-reporting, dominiquekonsuntack/account-financial-reporting, dong-z/account-financial-reporting, droiter/account-financial-reporting, druidoo-dev/account-financial-reporting, duanyp1991/account-financial-reporting, dvitme/account-financial-reporting, dynapps/account-financial-reporting, eLBati/account-financial-reporting, eccit-quim/account-financial-reporting, ecosoft-odoo/account-financial-reporting, eezee-it/account-financial-reporting, elmonitor/LibrERP, elmonitor/account-financial-reporting, elperrofarelo/account-financial-reporting, eneldoserrata/account-financial-reporting, eng-eslam-a-y/account-financial-reporting, ernesto-medina/account-financial-reporting, esperandus/account-financial-reporting, etiamdotbiz/account-financial-reporting, etobella/account-financial-reporting, exosoftware/oca-account-financial-reporting, fanzalika/LibrERP, fanzalika/account-financial-reporting, fedexin40/account-financial-reporting, feketemihai/account-financial-reporting, fgarcia-humanoide/account-financial-reporting, florian-dacosta/account-financial-reporting, fmdl/account-financial-reporting, gastonfeng/account-financial-reporting, gfcapalbo/account-financial-reporting, giacomos/account-financial-reporting, glitchov/account-financial-reporting, glopzvega/account-financial-reporting, gmoncada/account-financial-reporting, goanzaloo/account-financial-reporting, gobluestingray/account-financial-reporting, gorozcoh/account-financial-reporting, grethellgarcia/account-financial-reporting, grindtildeath/account-financial-reporting, guandalf/account-financial-reporting, guewen/account-financial-reporting, gurneyalex/account-financial-reporting, gyuseokByeon/account-financial-reporting, haninada/account-financial-reporting, haroldtamo/account-financial-reporting, haryoran04/account-financial-reporting, hbrunn/account-financial-reporting, hippe-67/account-financial-reporting, i-vyshnevska/account-financial-reporting, idtlabs-xyz/account-financial-reporting, igallart/account-financial-reporting, ike-okonkwo/LibrERP, initOS/account-financial-reporting, inspyration/account-financial-reporting, ivanporras/account-financial-reporting, ivbo/account-financial-reporting, iw3hxn/LibrERP, izzihector/account-financial-reporting, jaakkoko/account-financial-reporting, jado95/account-financial-reporting, jamotion/account-financial-reporting, jasarre/account-financial-reporting, jcoux/account-financial-reporting, jes8930/account-financial-reporting, jmesteve/openerp, jmesteve/saas3, jnaudon/account-financial-reporting, julenalgios/account-financial-reporting, khl2007/account-financial-reporting, kmee/account-financial-reporting, knowater521/account-financial-reporting, labaggio/account-financial-reporting, landyorlando/account-financial-reporting, lauracvilla-zz/account-financial-reporting, leemannd/account-financial-reporting, leetoo/account-financial-reporting, leonidasthe300/account-financial-reporting, letyf1988/account-financial-reporting, lfr-opennet/account-financial-reporting, lfreeke/account-financial-reporting, lideritjnma/account-financial-reporting, linkitspa/account-financial-reporting, linsoner/account-financial-reporting, lintoct/account-financial-reporting, lithint/account-financial-reporting, liweijie0812/account-financial-reporting, lonelyleaves/account-financial-reporting, lubonbvba/account-financial-reporting, ludogre/account-financial-reporting, luisfqba/account-financial-reporting, maherjaballi/account-financial-reporting, marcelomora/account-financial-reporting, marionumza/account-financial-reporting, markrobinson85/account-financial-reporting, mazenalasali/account-financial-reporting, mdietrichc2c/account-financial-reporting, merchise-autrement/account-financial-reporting, mfzoutsource/account-financial-reporting, mikevhe18/account-financial-reporting, mileo/account-financial-reporting, minhhq09/account-financial-reporting, mivilsoft/account-financial-reporting, mmequignon/account-financial-reporting, mohamedhagag/LibrERP, mohamedhagag/account-financial-reporting, mohzein/account-financial-reporting, moylop260/account-financial-reporting, mpanarin/account-financial-reporting, mquandalle/account-financial-reporting, msegeya/account-financial-reporting, mutita/account-financial-reporting, mwithi/account-financial-reporting, mylbco/account-financial-reporting, nbessi/account-financial-reporting, nh-autopiezas/account-financial-reporting, nmoturi/account-financial-reporting, nodoo/account-financial-reporting, ntsirintanis/account-financial-reporting, nucleoosystem/account-financial-reporting, o2deepak-zz/account-financial-reporting, oca-sorrento/account-financial-reporting, odof/account-financial-reporting, odoo-ecuador/account-financial-report, odoobgorg/OCA-account-financial-reporting, odoocn/LibrERP, odoogap/account-financial-reporting, odoonz/account-financial-reporting, odoospace/account-financial-reporting, omarshatnawi39/account-financial-reporting, onesteinbv/account-financial-reporting, ons-eco/account-financial-reporting, open-net-sarl/account-financial-reporting, open-synergy/account-financial-reporting, osiell/account-financial-reporting, ovnicraft/account-financial-reporting, p-tombez/account-financial-reporting, pankk/account-financial-reporting, pasgou/account-financial-reporting, pedrobaeza/account-financial-reporting, pedroslopez/account-financial-reporting, petypi/account-financial-reporting, popcomputadores-desenv/account-financial-reporting, popsolutions/account-financial-reporting, praxya/account-financial-reporting, ps-tubtim/account-financial-reporting, pscloud/account-financial-reporting, purnendu03/LibrERP, pythoner-3k/account-financial-reporting, ramsam5/account-financial-reporting, raycarnes/account-financial-reporting, rdeheele/account-financial-reporting, richard-willdooit/account-financial-reporting, rlizana/account-financial-reporting, robertsvx27/account-financial-reporting, rossasa/account-financial-reporting, roussel2nis/account-financial-reporting, royalline1/account-financial-reporting, rrgaona/account-financial-reporting, rschnapka/account-financial-reporting, rsullivan2704/account-financial-reporting, s2d4theworld/account-financial-reporting, sagar-developer-92/account-financial-reporting, samuel1971/account-financial-reporting, samuellefever/account-financial-reporting, sanube/account-financial-reporting, savoirfairelinux/account-financial-reporting, sc4you/LibrERP, sc4you/account-financial-reporting, sebalix/account-financial-reporting, sendalpegat/account-financial-reporting, sergiocorato/account-financial-reporting, sewisoft/account-financial-reporting, shuhaida6704/account-financial-reporting, simplifysolutions/account-financial-reporting, socomp/account-financial-reporting, southasia/account-financial-reporting, spadae22/account-financial-reporting, steingabelgaard/account-financial-reporting, stephanamann/account-financial-reporting, ston380/account-financial-reporting, sunflowerit/account-financial-reporting, sylvainvh/account-financial-reporting, tafaRU/account-financial-reporting, takinobori/oca-account-financial-reporting, takobi-online/account-financial-reporting, taktik/account-financial-reporting, tfossoulw/account-financial-reporting, tirma-sa/account-financial-reporting, trabacus-softapps/docker-kingswood, trabacus-softapps/openerp-8.0-cc, tremlin/account-financial-reporting, tschanzt/account-financial-reporting, tvtma/account-financial-reporting, uamsheikh95/account-financial-reporting, uktc87504/account-financial-reporting, ursais/account-financial-reporting, valmarnet/account-financial-reporting, vertelab/odoo-account-financial-reporting, vialaurea/OCA-account-financial-reporting, vrenaville/account-financial-reporting, wahello/account-financial-reporting, westlyou/account-financial-reporting, whitewolf23/account-financial-reporting, xpansa/account-financial-reporting, xwh123807/account-financial-reporting, yasserkaddour/account-financial-reporting, yelizariev/account-financial-reporting, yostashiro/account-financial-reporting, yvaucher/account-financial-reporting, zakiuu/account-financial-reporting, zarumaru/account-financial-reporting, and zeroincombenze/account-financial-reporting |
Financial Reports - XLS Export
This module adds XLS export to the following accounting reports:

General Ledger
Trial Balance
Partner Ledger
Partner Balance
Aged Partner Balance
Open Invoices
Installation
To install this module, you need also the report_xls module located in:
https://github.com/OCA/reporting-engine
Usage
Use the 'Export' button on the financial report wizards to export the data in Excel format.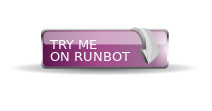 Bug Tracker
Bugs are tracked on GitHub Issues. In case of trouble, please check there if your issue has already been reported. If you spotted it first, help us smash it by providing detailed and welcomed feedback.
Credits
Contributors
Maintainer

This module is maintained by the OCA.
OCA, or the Odoo Community Association, is a nonprofit organization whose mission is to support the collaborative development of Odoo features and promote its widespread use.
To contribute to this module, please visit https://odoo-community.org.