| | |
| --- | --- |
| Author: | Savoir-faire Linux,Akretion,Odoo Community Association (OCA) |
| License: | AGPL-3 |
| Branch: | 10.0 |
| Repository: | Change2improve/product-attribute |
| Dependencies: | mrp, and stock |
| Languages: | PO File (396, 57.4%), Python (187, 27.1%), XML (71, 10.3%), and reStructuredText (36, 5.2%) |
| Other branches: | 11.0, 12.0, 13.0, 7.0, 8.0, 9.0, and fix-12.0-product_dimension |
| Other repositories: | 020cui/product-attribute, 2FM/product-attribute, AITIC/product-attribute, AbrahamTrey/product-attribute, AgustinPighin/product-attribute, AladroLiderit/product-attribute, Alfa-90/product-attribute, Antiun/product-attribute, AwesomeFoodCoops/odoo-production, Billolha/product-attribute, BitStab/product-attribute, CB-Gran-Canaria/product-attribute, CGenie/product-attribute, Callino/product-attribute, ClearCorp/oca-product-attribute, Colorlessgold/product-attribute, Conectel/product-attribute, DITIntl/odoo-production, Daniel-CA/product-attribute, Darknroses/product-attribute, DjaitaiKoffi/product-attribute, Dobtor-OCA/product-attribute, Domatix/product-attribute, DucTruongKomit/product-attribute, EBII/product-attribute, ERPLibre/product-attribute, Endika/product-attribute, ForgeFlow/product-attribute, GGamblin/product-attribute, GSLabIt/product-attribute, Gabinete-Digital/product-attribute, Gofekra/product-attribute, Groupe-Informatique-LaCoopSurMer/odoo-production, GrupoAlvamex/product-attribute, Guobower/OCA-product-attribute, HarshalBhoir/product-attribute, HazemKhaled/product-attribute, Ingeos/product-attribute, Jarsa/product-attribute, JayVora-SerpentCS/product-attribute, Jeisonpernia/product-attribute, JibenCL/product-attribute, Joaco1980/product-attribute, JoanMarin/product-attribute, JuanjoA/product-attribute, KasperDeclercq/product-attribute, KolushovAlexandr/product-attribute, LL-Akeera/product-attribute, LasLabs/product-attribute, LeartS/product-attribute, LevelPrime/product-attribute, MadsackMediaStore/product-attribute, Martronic-SA/product-attribute, MathBenTech/product-attribute, Menestrels/product-attribute, MjAbuz/product-attribute, NL66278/product-attribute, NachoAlesLopez/product-attribute, NeatNerdPrime/product-attribute, Nikul-Chaudhary/product-attribute, Numigi/odoo-product-attribute, OCA-MUK/product-attribute, OCA/product-attribute, Odoo-Italia-Associazione/product-attribute, OdooCommunityWidgets/product-attribute, OpenStone/product-attribute, Otsokop/odoo-production, OutillageStEtienne/product-attribute, PCatinean/product-attribute, PESOL/product-attribute, Pexego/product-attribute, PlanetaTIC/product-attribute, PortalFl0w/product-attribute, Rad0van/product-attribute, RosleStores/product-attribute, Saharaintergroup/product-attribute, SanteLibre/product-attribute, SequarSrl/product-attribute, SeuMarco/product-attribute, SportPursuit/product-attribute, StefanRijnhart/product-attribute, Studio73/product-attribute, TDu/product-attribute, TRESCLOUD/product-attribute, Tecnativa/product-attribute, Tonow-c2c/product-attribute, Trust-Code/product-attribute, Vauxoo/product-attribute, VbossEkat/product-attribute, VisiionSolucionesTecnologicas/product-attribute, VitalPet/product-attribute, ZhenIT/product-attribute, aacceess75/product-attribute, acsone/product-attribute, adhoc-dev/product-attribute, agrista/odoo-product-attribute, agyamuta/product-attribute, akretion/product-attribute, alanljj/product-attribute, algiopensource/product-attribute, aliomattux/product-attribute, altexcorp/product-attribute, amendoncabh/product-attribute, andhit-r/product-attribute, andreampiovesana/product-attribute, andrius-preimantas/product-attribute, angelmoya/product-attribute, anhvu-sg/product-attribute, ansinaesmejor/product-attribute, apachesep/product-attribute, apertoso/product-attribute, apetbiz/product-attribute, archetipo/product-attribute, arun-art06/product-attribute, aryajimbaran/product-attribute, aurestic/product-attribute, avoinsystems/product-attribute, ayamonem/product-attribute, azmeuk/odoo-production, babatoko/odoo-production, bealdav/product-attribute, beloeuvre/odoo-production, bertontin/product-attribute, binovo/product-attribute, bisnesmart/product-attribute, bistaray/product-attribute, bitodoo/product-attribute, bizzappdev/product-attribute, bizzappdevteam/product-attribute, bmya/product-attribute, bodi000/product-attribute, boolit-team/product-attribute, brain-tec/product-attribute, brainbeanapps/product-attribute, brocoloco/product-attribute, bvkl/product-attribute, camptocamp/product-attribute, chenjingxiong/product-attribute, chetanrdhaduk/odoo-production, clubit/product-attribute, cnfengyuan/product-attribute, conroyke56/product-attribute, coopiteasy/product-attribute, credativUK/product-attribute, cubells/product-attribute, cybernexus/product-attribute, damcar/product-attribute, damdam-s/product-attribute, danieldeyris/product-attribute, dansanti/product-attribute, daramousk/product-attribute, demain-supermarche/odoo-production, diagramsoftware/product-attribute, diggy128/product-attribute, digitalsatori/product-attribute, domcolas/product-attribute, dong-z/product-attribute, drashtigotecha/product-attribute, dreispt/product-attribute, dresstao/product-attribute, druidoo-dev/product-attribute, dvitme/product-attribute, dzungtran89/odoo-production, eLBati/product-attribute, ecosoft-odoo/product-attribute, edsnet/product-attribute, eezee-it/product-attribute, ehsu0407/product-attribute, emagdalenaC2i/product-attribute, emendez2006/product-attribute, ernestotejeda/product-attribute, esantos-octagono/product-attribute, esousy/product-attribute, espo-tony/product-attribute, estevebadia/odoo-production, estraka/product-attribute, eversatis/product-attribute, exosoftware/oca-product-attribute, factorlibre/product-attribute, fanha99/product-attribute, feketemihai/product-attribute, filoquin/product-attribute, fjouatte/odoo-production, florian-dacosta/product-attribute, foah/product-attribute, fr33co/product-attribute, fshah-initos/product-attribute, gabriele-baldessari/product-attribute, garzadekoster/product-attribute, gdgellatly/product-attribute, gfwalters/product-attribute, ghotiv/product-attribute, gigidn/product-attribute, gonxi/product-attribute, grant-thornton/product-attribute, grindtildeath/product-attribute, gsunjka/product-attribute, guewen/product-attribute, gurneyalex/product-attribute, gustavovalverde/product-attribute, gustitammam/product-attribute, halgandd/odoo-production, haroldtamo/product-attribute, hbrunn/product-attribute, hibou-io/oca-product-attribute, hilarak/odoo-production, hprasetyou/product-attribute, hurrinico/product-attribute, i-vyshnevska/product-attribute, iamyeonhan/product-attribute, iceship/product-attribute, ilyasProgrammer/product-attribute, imremazsar/product-attribute, incaser/product-attribute, initOS/product-attribute, inspyration/product-attribute, it-projects-llc/product-attribute, itmyit/product-attribute, jasonlc1478/product-attribute, jhoengels/product-attribute, jhumfer/product-attribute, jimmyec/product-attribute, jjscarafia/product-attribute, jlaloux/product-attribute, joseluisbossio/product-attribute, juanfe/product-attribute, jvpascual/product-attribute, jweste/product-attribute, kevinkhao/product-attribute, kholioeg/product-attribute, kittiu/product-attribute, kmee/product-attribute, kos94ok-3D/product-attribute, krunal267/odoo-production, lachouettecoop/odoo-production, leemannd/product-attribute, legalsylvain/odoo-production, legalsylvain/product-attribute, lepistone/product-attribute, lfreeke/product-attribute, lideritjnma/product-attribute, maiolif/product-attribute, maljac/product-attribute, marcel1981/product-attribute, marionumza/product-attribute, mileo/product-attribute, misern2/product-attribute, mmbtba/product-attribute, mohamedhagag/product-attribute, molandtoxx/product-attribute, moylop260/product-attribute, mszinte/odoo-production, muguli22/product-attribute, ncir-rami/product-attribute, nevermore-o/product-attribute, nick2474/product-attribute, nicolas74/product-attribute, niulinlnc/product-attribute, noorealam96/product-attribute, nouhl/product-attribute, nthnnl/odoo-production, ntsirintanis/product-attribute, numerigraphe/product-attribute, nzroof/product-attribute, odoo-modules/odoo-production, odoobgorg/OCA-product-attribute, odoomrp/product-attribute, odoospace/product-attribute, odoousers2014/product-attribute, oerp-canada/product-attribute, omalbastin/product-attribute, omar7r/product-attribute, one2pret/product-attribute, open-synergy/product-attribute, oscarolar/product-attribute, osiell/product-attribute, osvalr/product-attribute, p-tombez/product-attribute, petrus-v/odoo-foodcoops, phuctranerp/product-attribute, popcomputadores-desenv/product-attribute, presenceverte/product-attribute, pscloud/product-attribute, pthiry/product-attribute, puchisco/product-attribute, pythoner-3k/product-attribute, qasimfaheem7/product-attribute, qtheuret/product-attribute, quadit/product-attribute, quentinDupont/product-attribute, raizs/product-attribute, rdeheele/product-attribute, redblow/product-attribute, rihene-abdelwahed/odoo-production, rmfondi/product-attribute, rossasa/product-attribute, royalline1/product-attribute, rschnapka/product-attribute, rsullivan2704/product-attribute, rubencabrera/product-attribute, rven/product-attribute, sacodoo/product-attribute, samsagaz/product-attribute, sannareddy/openerp-heimai, sanube/product-attribute, savoirfairelinux/product-attribute, sc4you/odoo-production, sc4you/product-attribute, sebastiken/product-attribute, sendalpegat/product-attribute, sergio-teruel/product-attribute, sergiocorato/product-attribute, sewisoft/product-attribute, shepilov-vladislav/product-attribute, siddharth7815/odoo-production, simahawk/product-attribute, simplifysolutions/product-attribute, sitthykun/product-attribute, smurf-U/product-attribute, sodexis/product-attribute, solvosci/product-attribute, spontaneousorder/product-attribute, sprevot44/odoo-production, sudhir-erpharbor/product-attribute, sunflowerit/product-attribute, sunshineLhj/product-attribute, supercoopbdx/odoo-production, superquinquin/odoo-production, sylvainvh/product-attribute, tafaRU/product-attribute, takobi-online/product-attribute, tangaraj/product-attribute, tbaden/product-attribute, tfossoulw/product-attribute, tjuola/product-attribute, tonygalmiche/product-attribute, uktc87504/product-attribute, unitek-solusi/OCA-product-attribute, unwasted/product-attribute, urbmend26/product-attribute, ursais/product-attribute, usmcgwg/product-attribute, valley51/product-attribute, valmarnet/product-attribute, vasanthsodexis/product-attribute, vatsalaxis/product-attribute, vdedyukhin/product-attribute, versada/product-attribute, veryberry/product-attribute, vialaurea/OCA-product-attribute, vidtsin/odoo-production, vinclar/product-attribute, visztani/product-attribute, vrenaville/product-attribute, vrms/product-attribute, wahello/product-attribute, westlyou/product-attribute, willArrive/product-attribute, willmakenoise/product-attribute, wrhansen/product-attribute, x0rzkov/odoo-product-attribute, xpansa/product-attribute, xt0ph/product-attribute, xtendoo-corporation/product-attribute, xtof-osd/product-attribute, y2gsmith/product-attribute, yasmanycastillo/product-attribute, yelizariev/product-attribute, yfjelley/openerp-heimai, yostashiro/product-attribute, ypapouin/product-attribute, yuriqp/product-attribute, yvaucher/product-attribute, yyuri/openerp-heimai, zeroheure/product-attribute, zeroincombenze/product-attribute, zhaohuaw/product-attribute, zhuyangbin/product-attribute, and zlf4535/product-attribute |
Product Weight Calculation
Allows to calculate products weight from its components.
You can update the weight for one spécific product at a time and choose which bom should be used to know the components. Or you can run the calculation for many products at one time, this way, the first bom found for the product will be used to know the components.
Usage
You can update the weight of one product clicking on the button under the weights. Or you can select the products you want to update from the tree list.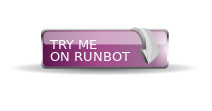 Bug Tracker
Bugs are tracked on GitHub Issues. In case of trouble, please check there if your issue has already been reported. If you spotted it first, help us smash it by providing detailed and welcomed feedback.
Credits
Images
Odoo Community Association: Icon.
Contributors
Maintainer

This module is maintained by the OCA.
OCA, or the Odoo Community Association, is a nonprofit organization whose mission is to support the collaborative development of Odoo features and promote its widespread use.
To contribute to this module, please visit https://odoo-community.org.