Extracto tarjetas crédito CaixaBank
Importación y tratamiento de los extractos de tarjetos de crédito de CaixaBank. Puede consultarse la especificación del formato aquí.
Instalación
Este módulo depende del módulo de OCA 'currency_iso_4217' disponible en https://github.com/OCA/currency
Uso
Vaya a Contabilidad (Facturación) > Tablero, y escoja "Importar extracto" en el cuadro que corresponda con el diario de su banco.
Seleccione el archivo a importar.
Pulse en 'Importar'.
Aparecerá el asistente para conciliación inmediatamente después.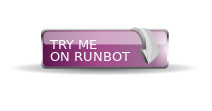 Incidencias conocidas / Hoja de ruta
Créditos
Contribuidores
Maintainer

This module is maintained by the OCA.
OCA, or the Odoo Community Association, is a nonprofit organization whose mission is to support the collaborative development of Odoo features and promote its widespread use.
To contribute to this module, please visit https://odoo-community.org.