| | |
| --- | --- |
| Author: | Vauxoo |
| License: | AGPL-3 |
| Branch: | 12.0-rm-product_lifecycle-gavymg |
| Repository: | vauxoo-dev/addons-vauxoo |
| Dependencies: | base, and base_vat |
| Languages: | HTML (56, 23.9%), PO File (44, 18.8%), Python (97, 41.5%), and XML (37, 15.8%) |
| Other branches: | 11.0-New-Check-Limit-Credit-CarmenMiranda, and 13.0-mig-account_multicompany_code |
| Other repositories: | 111sree/addons-vauxoo, Abdullah-Alghoul/addons-vauxoo, Aivenho/addons-vauxoo, AizenL/addons-vauxoo, CrazyIFriT/addons-vauxoo, DITIntl/addons-vauxoo, DudhatShivam/addons-vauxoo, ERPLibre/addons-vauxoo, ElvenStudio/addons-vauxoo, EssentNovaTeam/addons-vauxoo, FAY8PTELTD/addons-vauxoo, FernandoCarlosGarcia/addons-vauxoo, FullBringEc/addons-vauxoo, GabbasovDinar/addons-vauxoo, GrupoAlvamex/addons-vauxoo, Guobower/addons-vauxoo, HarshalBhoir/addons-vauxoo, Ingeos/addons-vauxoo, InstaERP/addons-vauxoo, Jarsa-dev/addons-vauxoo, JibenCL/addons-vauxoo, JorgeJuarezM/addons-vauxoo, Maanumx/addons-vauxoo, MadsackMediaStore/addons-vauxoo, Mahmoud-Alaa-Eldeen/addons-vauxoo, MandaTokiniaina/addons-vauxoo, NothingCtrl/addons-vauxoo, OutillageStEtienne/addons-vauxoo, QSoftCorporationEC/addons-vauxoo, RL-OtherApps/addons-vauxoo, StefanRijnhart/addons-vauxoo, Tecnativa/addons-vauxoo, TheCloneMaster/addons-vauxoo, Vauxoo/addons-vauxoo, VbossEkat/addons-vauxoo, VitalPet/addons-vauxoo-1, VizThoughts/addons-vauxoo, YevhenPechurin/addons-vauxoo, aaltinisik/addons-vauxoo, abdelmaaboud/addons-vauxoo, adeel982010/addons-vauxoo, alonejustinone/addons-vauxoo, amendoncabh/addons-vauxoo, andreaarce/addons-vauxoo, anodino-dev/addons-vauxoo, arasty/addons-vauxoo, atonaltzin/addons-vauxoo, aurestic/addons-vauxoo, bachmanna/addons-vauxoo, bgavarini/addons-vauxoo, bimajatiwijaya/addons-vauxoo, bluelinemx/addons-vauxoo, bmspy/addons-vauxoo, bmya/addons-vauxoo, boolit-team/addons-vauxoo, bopo/addons-vauxoo, brain-tec/addons-vauxoo, caber/addons-vauxoo, cameroun/addons-vauxoo, cbaltodano90/addons-vauxoo, cedvict/addons-vauxoo, chenjingxiong/addons-vauxoo, ckardaras/addons-vauxoo, conectel-dev/addons-vauxoo, contactek/addons-vauxoo, corsisa/addons-vauxoo, daramousk/addons-vauxoo, diagramsoftware/addons-vauxoo, dipendra-karki/addons-vauxoo, dochse/addons-vauxoo, doganaltunbay/addons-vauxoo, echeverrifm/addons-vauxoo, eddybc/addons-vauxoo, eksotama/addons-vauxoo, ernesto-medina/addons-vauxoo, fanzalika/addons-vauxoo, fauzi-tsani/addons-vauxoo, frahikLV/addons-vauxoo, friedi1/addons-vauxoo, funkring/addons-vauxoo, gameboy199/addons-vauxoo, gastonfeng/addons-vauxoo, gbertolani/addons-vauxoo, gearsforwork/addons-vauxoo, gfcapalbo/addons-vauxoo, giacomomagini/addons-vauxoo, gilbert-yuan/addons-vauxoo, gitmehedi/addons-vauxoo, gobozgz/addons-vauxoo, grottas/addons-vauxoo, guillermm/addons-vauxoo, gustavovalverde/addons-vauxoo, haryoran04/addons-vauxoo, hifly/addons-vauxoo, intellego-bi/addons-vauxoo, isos/addons-vauxoo, ivanporras/addons-vauxoo, izzihector/addons-vauxoo, jason156/addons-vauxoo, jjsamayoa/addons-vauxoo, jlaloux/addons-vauxoo, jonathanf/addons-vauxoo, jsabastizagal/addons-vauxoo, kingsleyuk2003/addons-vauxoo, kmlew/addons-vauxoo, kossovo/addons-vauxoo, leodoooca/addons-vauxoo, levkar/addons-vauxoo, loctv/addons-vauxoo, luistorresm/addons-vauxoo, map0logo/addons-vauxoo, marcelomora/addons-vauxoo, marcelsavegnago/addons-vauxoo, marionumza/Vauxoo-addons-vauxoo, mbenyoub/addons-vauxoo, mcmx/addons-vauxoo, mhdsyarif/addons-vauxoo, miguelparaiso/addons-vauxoo, mohamedhagag/addons-vauxoo, muk-projects/addons-vauxoo, n30chido/addons-vauxoo, nabiforks/addons-vauxoo, nick2474/addons-vauxoo, nikols/addons-vauxoo, nteej/addons-vauxoo, odic30/addons-vauxoo, odoobgorg/addons-vauxoo, odoocn/addons-vauxoo, odoofans/addons-vauxoo, one2pret/addons-vauxoo, onurugur/addons-vauxoo, opensert/addons-vauxoo, oreju/addons-vauxoo, oscarolar/addons-vauxoo, osiell/addons-vauxoo, oxidos/addons-vauxoo, pedroporras/addons-vauxoo, petypi/addons-vauxoo, qsoftcorporation/addons-vauxoo, rafnixg/addons-vauxoo, rdmachadog/addons-vauxoo, rokealva83/addons-vauxoo, rossasa/vauxoo-addons, rralaiarimanga/addons-vauxoo, rschnapka/addons-vauxoo, rsosa423/addons-vauxoo, sadeqamin/addons-vauxoo, samirthebti/addons-vauxoo, sangtt/addons-vauxoo, sc4you/addons-vauxoo, sdwhwfw/addons-vauxoo, shouyejing/addons-vauxoo, simmatica/addons-vauxoo, skmezanul/addons-vauxoo, sm2x/addons-vauxoo, sunny-odoo/addons-vauxoo, syci/addons-vauxoo, thopy/addons-vauxoo, tonihr/addons-vauxoo, umair-gujjar/addons-vauxoo, valenciaricardos/addons-vauxoo, vexxloso/addons-vauxoo, vikramboyapati/addons-vauxoo, wahhid/addons-vauxoo, westlyou/addons-vauxoo, woakes070048/addons-vauxoo, xcorail/addons-vauxoo, xirobs/addons-vauxoo, xubiuit/addons-vauxoo, yasmanycastillo/addons-vauxoo, yelizariev/addons-vauxoo, ysantiago/addons-vauxoo, and zlf4535/addons-vauxoo |
Base VAT country
This module add the prefix from country to VAT in partner.
VAT = partner.country_id.code + vat_without_country
Requirements:
Contributors
Maintainer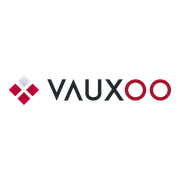 This module is maintained by Vauxoo.
A latinamerican company that provides training, coaching, development and implementation of enterprise management sytems and bases its entire operation strategy in the use of Open Source Software and its main product is odoo.
To contribute to this module, please visit http://www.vauxoo.com.