| | |
| --- | --- |
| Author: | Akretion,Odoo Community Association (OCA) |
| License: | AGPL-3 |
| Branch: | bugfix_typo_method_name_order_response |
| Repository: | acsone/edi |
| Dependencies: | account_tax_unece, base_vat_sanitized, and product_uom_unece |
| Languages: | PO File (109, 0.0%), Python (634, 0.3%), XSD (218390, 99.6%), and reStructuredText (31, 0.0%) |
| Other branches: | 10.0, 10.0-account_invoice_import_directory-cpi, 10.0-account_invoice_import_directory-fho, 10.0-account_invoice_import_ubl_improve_multi_company, 10.0-account_invoice_import_ubl_multi-company_fho, 10.0-add-DespatchAdvice-import-lma, 10.0-add-OrderResponse-import-lmi, 10.0-add_ubl_2.2-lmi, 10.0-alc_master, 10.0-bugfix_typo_method_name_purchase_order, 10.0-fix-order-response-import, 10.0-fix_account_invoice_import, 10.0-import_ubl-cpi, 10.0-wip_master, 10.0_account_invoice_import_required, 11.0-add_invoice_download, 11.0-bck-account_invoice_download_ovh-dro, 12.0, 12.0-facturxnsmap-len, 13-edi-gs1-fho, 13.0-rlf_master, 14.0, and 8.0 |
| Other repositories: | AizenL/edi, BT-aestebanez/edi, Billolha/edi, Bubbles-IT/edi, Callino/edi, Change2improve/edi, D4N/edi, Develoman/edi, ERPLibre/edi, EssentNovaTeam/edi, ForgeFlow/edi, Gabinete-Digital/edi, Ingeos/edi, JayVora-SerpentCS/edi, MathBenTech/edi, NeatNerdPrime/edi, Noviat/edi, OCA-MUK/edi, OCA/edi, ORETEK/edi, PlanetaTIC/edi, SSISoftware/edi, SanteLibre/edi, SeuMarco/edi, SimoRubi/edi, SimoneVagile/edi, Stargue/edi, TDu/edi, Tecnativa/edi, VisiionSolucionesTecnologicas/edi, aacceess75/edi, aaltinisik/edi, abihedia/edi-1, acsone/account-invoicing, adolfoeliazat/edi, akretion/account-invoicing, akretion/edi, akretion/purchase-workflow, amendoncabh/edi, anhvu-sg/edi, anodino-dev/edi, antoinecln/edi, apachesep/edi, apetbiz/edi, aurestic/edi, bealdav/edi, bellyfat/edi, brain-tec/edi, bvkl/edi, camptocamp/edi, crece365/edi, cubicltd/odoo-OCA-edi, daramousk/edi, decodio-applications/edi, diagramsoftware/edi, edi-sprint/edi, eguane/edi, elego/edi, etobella/edi, exosoftware/oca-edi, feketemihai/edi, flotho/edi, freighttrust/edi-1, gfcapalbo/edi, gurneyalex/edi, haroldtamo/edi, hbrunn/edi, initOS/edi, inoio/oca-edi, invitu/edi, jason156/edi, joytao-zhu/edi, kbentaleb/edi, legalsylvain/edi, lideritjnma/edi, llamasfSpn/edi, maljac/edi, mjadily/edi, mohamed-helmy/edi, muguli22/edi, myceliandre/edi, njeudy/edi, onesteinbv/edi, open-net-sarl/edi, open-synergy/edi, open2bizz/edi, pasgou/edi, pscloud/edi, rconjour/edi, redcor/edi, richar-osse/edi, rousseldenis/edi, rubdos/edi, sanube/edi, saxomanu/edi, sbejaoui/edi, sebalix/edi, shine-it/edi, simahawk/edi, smkerz/edi, ssisoftwaresolutions/edi, steingabelgaard/edi, sunflowerit/edi, tarteo/edi, tegin/edi, tirma-sa/edi, vrenaville/edi, westlyou/edi, yogesh-serpentcs/edi, yucer/edi, and yvaucher/edi |
Base UBL
This is the base module for the implementation of the Universal Business Language (UBL) standard. The UBL standard became the ISO/IEC 19845 standard in January 2016 (cf the official announce <http://www.prweb.com/releases/2016/01/prweb13186919.htm>_).
This module contains methods to generate and parse UBL files. This module doesn't do anything useful by itself, but it is used by several other modules:
purchase_order_ubl that generate UBL purchase orders,
sale_order_import_ubl that imports UBL sale orders.
account_invoice_import_ubl that imports UBL invoices,
Configuration
No configuration is needed.
Usage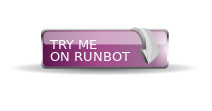 Bug Tracker
Bugs are tracked on GitHub Issues. In case of trouble, please check there if your issue has already been reported. If you spotted it first, help us smashing it by providing a detailed and welcomed feedback.
Credits
Contributors
Maintainer

This module is maintained by the OCA.
OCA, or the Odoo Community Association, is a nonprofit organization whose mission is to support the collaborative development of Odoo features and promote its widespread use.
To contribute to this module, please visit https://odoo-community.org.