| | |
| --- | --- |
| Author: | Agile Business Group & Domsense, Pegueroles SCP, NaN, LasLabs, Tecnativa, Odoo Community Association (OCA) |
| License: | AGPL-3 |
| Branch: | 10.0 |
| Repository: | 2FM/report-print-send |
| Dependencies: | base, and report |
| Languages: | JavaScript (44, 0.5%), PO File (6095, 75.7%), Python (1409, 17.5%), XML (441, 5.5%), and reStructuredText (64, 0.8%) |
| Other branches: | 11.0, 12.0, 6.1, 7.0, 8.0, 9.0, and moylop260-patch-1 |
| Other repositories: | 3dfxsoftware/customaddons, ACCOMODATA-BVBA/report-print-send, AMhadhbi/report-print-send, AbdelghaniDr/report-print-send, Alfa-90/report-print-send, AliWebkul/report-print-send, Anaximelis/odoo-addons, BibekLamichhane/report-print-send, Change2improve/report-print-send, ClearCorp/oca-report-print-send, Cloudxtreme/report-print-send, CompassionCH/report-print-send, Comunitea/report-print-send, Dobtor-OCA/report-print-send, Endika/report-print-send, FedericoLaTorre/patches, ForgeFlow/report-print-send, Gabinete-Digital/report-print-send, GathSystemsOdoo/odoo-addons, Guobower/report-print-send, Hamza-Talibi/report-print-send, Hasnur/report-print-send, HomerDeoDatu/report-print-send, Ingeos/report-print-send, InteroTechnologies/report-print-send, Jarsa/report-print-send, JibenCL/report-print-send, KennyLeung/report-print-send, KontorConsulting/odoo-addons, LasLabs/report-print-send, NeatNerdPrime/report-print-send, Nucleoos/odoo-addons-1, OCA-MUK/report-print-send, OCA/report-print-send, ProJobless/customaddons, QANSEE/report-print-send, RL-OtherApps/patches, RealSolutionsLux/report-print-send, RibraX/report-print-send, RoelAdriaans/report-print-send, SHEFFIELDAFRICA/report-print-send, SerpentConsultingServices/report-print-send, SeuMarco/report-print-send, StefanRijnhart/report-print-send, Style-sen/report-print-send, Tecnativa/report-print-send, Vauxoo/report-print-send, VisiionSolucionesTecnologicas/report-print-send, VitalPet/report-print-send, WithPrice/customaddons, aaltinisik/customaddons, aaltinisik/report-print-send, aatshi/odoo-addons, abaghirli/report-print-send, abakus-it/report-print-send, acsone/report-print-send, adhoc-dev/patches, adhoc-dev/report-print-send, agknz/report-print-send, ahilali/report-print-send, ajinvn2019/report-print-send, akretion/report-print-send, alanljj/report-print-send, alesisjoan/report-print-send, alfieqashwa/report-print-send, amarildogolloshi/report-print-send, amendoncabh/report-print-send, andrius-preimantas/report-print-send, angelmoya/report-print-send, anhvu-sg/report-print-send, antilhue/report-print-send, apachesep/report-print-send, apetbiz/report-print-send, aroodooteam/report-print-send, artapon/report-print-send, auphofBSF/report-print-send, aurestic/report-print-send, bd5dml77/report-print-send, binovo/aaltinisik-customaddons, blutecsolutions/report-print-send, brain-tec/report-print-send, bretif/report-print-send, bvkl/report-print-send, bwrsandman/report-print-send, camptocamp/report-print-send, chris86tian/odoo-addons, clagoa/OCA_report-print-send, conandark/report-print-send, connect-to-ak/report-print-send, damendieta/report-print-send, daramousk/report-print-send, diaali/odoo-addons, diagramsoftware/report-print-send, dielse/customaddons, diggy128/report-print-send, djmania/report-print-send, doganaltunbay/customaddons, dpgch/report-print-send, dyshrmn/report-print-send, ekitsikpui5/report-print-send, etobella/report-print-send, eucedajosue/report-print-send, fengzoo2018/patches, fmdl/report-print-send, gdgellatly/report-print-send, grindtildeath/report-print-send, gsunjka/report-print-send, guewen/report-print-send, guidev224/report-print-send, gurneyalex/report-print-send, guwenfeng/report-print-send, hammadraza/report-print-send, haroldtamo/report-print-send, haryoran04/report-print-send, hochalex/odoo-addons, hodile90/report-print-send, iamyeonhan/report-print-send, iceship/odoo-addons-3, igallart/report-print-send, igh-fp/report-print-send, informaticartica/report-print-send, ingadhoc/patches, inspiredbusiness/report-print-send, intero-chz/report-print-send, isos/report-print-send, isoscl/patches, isoscl/report-print-send, jadhavajay/odoo-addons, jardosa/report-print-send, jcarlosmontoya/odoo-addons, jco-subteno-it/report-print-send, jeffery9/report-print-send, jes8930/report-print-send, josueBulle/report-print-send, karizmaconseil/report-print-send-1, kevin070982/odoo-project-10.0, kirankantesariya/customaddons, kit9/customaddons, kmee/report-print-send, lideritjnma/report-print-send, lihaihe/report-print-send, loctv/patches, lubonbvba/report-print-send, maniraj89/report-print-send, markrobinson85/report-print-send, mikael85/report-print-send, mohamed-helmy/report-print-send, mohamedhabibchallouf/report-print-send, mokilog/odoo-addons, moylop260/report-print-send, muguli22/report-print-send, musabekinci/customaddons, mustafa-altinisik/customaddons, myonnet/oca-report-print-send, nbessi/report-print-send, nbornand/report-print-send, niulinlnc/report-print-send, nonofpy/report-print-send, ntleipzig/odoo-addons, numerigraphe/report-print-send, odoo-ar/report-print-send, odoofans/patches, odoonz/report-print-send, odoousers2014/odoo-addons, oihane/report-print-send, omalbastin/patches, onurugur/customaddons, onurugur/report-print-send, petypi/report-print-send, philhug/report-print-send, pragmasoft-de/report-print-send, pscloud/report-print-send, puchisco/report-print-send, quentingigon/report-print-send, rascayu/odoo-addons, raycarnes/report-print-send, robertsvx27/report-print-send, rosenvladimirov/report-print-send, rossasa/report-print-send, rosyidridho/report-print-send, roussel2nis/report-print-send, rousseldenis/report-print-send, royalline1/patches, royalline1/report-print-send, rschnapka/report-print-send, rudisulistyo/report-print-send, rven/report-print-send, sanube/report-print-send, sc4you/odoo-addons-1, schout-it/report-print-send, sebalix/report-print-send, sematicshood/flectra, sendalpegat/report-print-send, sidikbilardi/report-print-send, sjpatel21/report-print-send, startviewit/report-print-send, stockklauser/odoo-addons, subteno-it/report-print-send, suniagajose/odoo-addons, suningwz/customaddons, sutti2/odoo-addons, tegin/report-print-send, thomasbshop/report-print-send, ti-ku/report-print-send, time2sales/report-print-send, topecz/report-print-send, tranhung07081989/report-print-send, ursais/report-print-send, valentinthirion/report-print-send, vertelab/report-print-send, vidtsin/patches, vishaltyagityagi/report-print-send, vniter/odoo-addons, vrenaville/report-print-send, vvrossem/report-print-send, westlyou/report-print-send, widiana/report-print-send, x0rzkov/odoo-report-print-send, xpansa/report-print-send, xpertiz/report-print-send, ygdmxy/report-print-send, yonucex/odoo-addons, yoyo2k/report-print-send, yvaucher/report-print-send, zarumaru/report-print-send, zeroincombenze/report-print-send, and zohaibrehman/report-print-send |
Report To Printer
This module allows users to send reports to a printer attached to the server.
It adds an optional behaviour on reports to send it directly to a printer.
Send to Client is the default behaviour providing you a downloadable PDF
Send to Printer prints the report on selected printer
Report behaviour is defined by settings.
Settings can be configured:
globaly
per user
per report
per user and report
Installation

sudo apt-get install cups
sudo apt-get install libcups2-dev
sudo apt-get install python-dev OR sudo apt-get install python3-dev
sudo easy_install pycups OR sudo pip install pycups

Configuration
After installing enable the "Printing / Print User" option under access rights to give users the ability to view the print menu.
Usage
To show all available printers for your server, use the Settings/Configuration/Printing/Update Printers from CUPS wizard.
Then go to the user profile and set the users printing action and default printer.
Caveat
The notification when a report is sent to a printer will not be displayed for the deprecated report types (RML, Webkit, ...).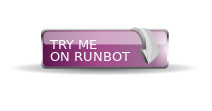 Known issues / Roadmap
Bug Tracker
Bugs are tracked on GitHub Issues. In case of trouble, please check there if your issue has already been reported. If you spotted it first, help us smashing it by providing a detailed and welcomed feedback.
Credits
Images
Odoo Community Association: Icon.
Contributors
Maintainer

This module is maintained by the OCA.
OCA, or the Odoo Community Association, is a nonprofit organization whose mission is to support the collaborative development of Odoo features and promote its widespread use.
To contribute to this module, please visit https://odoo-community.org.