| | |
| --- | --- |
| Author: | OdooMRP team, Grupo Vermon, AvanzOSC, Serv. Tecnol. Avanzados - Pedro M. Baeza, Odoo Community Association (OCA) |
| License: | AGPL-3 |
| Branch: | 10.0-fix_sale_order_lot_selection-lmi |
| Repository: | acsone/sale-workflow |
| Dependencies: | account, base, sale, sale_stock, and stock |
| Languages: | PO File (483, 51.3%), Python (246, 26.1%), XML (183, 19.4%), and reStructuredText (30, 3.2%) |
| Other branches: | 10.0, 10.0-abi_master, 10.0-abi_sale_promotion_rule, 10.0-add-sale-order-mass-confirm-ola, 10.0-add-sale_order_end_partner-dro, 10.0-add-sale_order_line_confirmation_date-dro, 10.0-add-sale_procurement_amendment-dro, 10.0-add-sale_product_country_restrictions-dro, 10.0-add-sale_promotion_rule-lmi, 10.0-add-sale_promotion_rule_assortment-lmi, 10.0-add-sale_promotion_rule_display_discount_amount-lmi, 10.0-add_sale_automatic_workflow_payment_ref-lmi, 10.0-add_sale_order_restrict_cancel_existing_invoice-dro, 10.0-automatic_workflow_invoice, 10.0-cla_master, 10.0-clb_master, 10.0-display_discount-cpi, 10.0-fix-oca_depenency-dro, 10.0-fix-travis-group_by_line-dro, 10.0-fix_conflict_promotion_rule, 10.0-fix_conflict_promotion_rule_amount_delivery, 10.0-fix_sale_promotion_rule_fix_price-dro, 10.0-fixed_discount-cpi, 10.0-ftd_master, 10.0-imp-sale-promotion-rule-dro, 10.0-lih_master, 10.0-liser_master, 10.0-mi-sake_automatic_workflow_payment_mode-lmi, 10.0-mig-sale_order_partial_advance_mgs, 10.0-price_recalc_discount-cpi, 10.0-sale_automatic_workflow_exception_setup-lmi, 10.0-sale_automatic_workflow_validate_purchase_mto-dro, 10.0-sale_delivery_note, 10.0-sale_discount-cpi, 10.0-sale_invoice_auto_deliver-cpi, 10.0-sale_invoice_policy-dro, 10.0-sale_order_product_multi_add-cpi, 10.0-sale_owner_stock-cpi, 10.0-sale_product_country_filter, 10.0-sale_stock_version-cpi, 10.0-sale_triple_discount_perf-lmi, 10.0-sale_version-cpi, 10.0_add_blanked_orders_planned_orders, 10.0_add_setup_sale_automatic_workflow_tbi, 11-add_sale_timesheet_project_link-bwi, 11.0, 12.0, 12.0-add_product_sale-dro, 12.0-asw_master, 12.0-dedicated_model_for_partner_brand-sbj, 12.0-fix-sale_elaboration-dro, 12.0-fix-sale_order_generator_view-dro, 12.0-imp-sale_automatic_workflow_payment_mode-sbi, 12.0-imp-sale_automatic_workflow_payment_mode_setup-dro, 12.0-imp_sale_discount_display_amount-dro, 12.0-mig-sale_packaging-dro, 12.0-prg_master, 12.0-sale_brand_rec_account_by_brand-sbj, 12.0-sale_discount_display_amount_setup-dro, 12.0-sale_order_transmit_method-sbj, 12.0-sale_product_set_archive-sbj, 12.0-sale_stock_picking_note, 13.0, and 13.0-mig-sale_order_price_recalculation-dro |
| Other repositories: | 1000camels/sale-workflow, AbdelghaniDr/sale-workflow, Afoolf/sale-workflow, Alfa-90/sale-workflow, Antiun/sale-workflow, App247/sale-workflow, BDO-ES/sale-workflow, BIZ4Africa/sale-workflow, BT-dherreros/sale-workflow, BeAntares/sale-workflow, BenjaHe/sale-workflow, BradooTech/sale-workflow, Bubbles-IT/sale-workflow, CGenie/sale-workflow, Callino/sale-workflow, Chandresh-SerpentCS/sale-workflow, Change2improve/sale-workflow, ClearCorp/oca-sale-workflow, Comunitea/sale-workflow, Dangar-Serpentcs/sale-workflow, Daniel-CA/sale-workflow, DarioLodeiros/sale-workflow, Darknroses/sale-workflow, Digital5-Odoo/sale-workflow, DjaitaiKoffi/sale-workflow, Dobtor-OCA/sale-workflow, Domatix/sale-workflow, ERPLibre/sale-workflow, Endika/sale-workflow, FRANCISCOJUAREZC/sale-workflow, FaTaToo/sale-workflow, FelipeEnriqueGG/sale-workflow, ForgeFlow/sale-workflow, GGamblin/sale-workflow, GSLabIt/sale-workflow, Gabinete-Digital/sale-workflow, Glue-Software-Engineering-AG/sale-workflow, Gofekra/sale-workflow, GrupoAlvamex/sale-workflow, Guobower/sale-workflow, Hamza-Talibi/sale-workflow, HirenDangar/sale-workflow, Idealisconsulting/sale-workflow, Ingeos/sale-workflow, Jarsa-dev/sale-workflow, Jarsa/sale-workflow, JayVora-SerpentCS/sale-workflow, JibenCL/sale-workflow, JuaniFreedoo/sale-workflow, KIKOU2016/sale-workflow, Kayuulab/sale-workflow, Khalid-SerpentCS/sale-workflow, KolushovAlexandr/sale-workflow, KonaERP/sale-workflow, KrishnaPrajapati-SerpentCS/sale-workflow, LasLabs/sale-workflow, LoisRForgeFlow/sale-workflow, LudLaf/odoomrp-wip, MAbdelbaset/sale-workflow, MadsackMediaStore/sale-workflow, ManjunathRB/sale-workflow, Martronic-SA/sale-workflow, MediaJockey/sale-workflow, Mefistous/sale-workflow, MindAndGo/sale-workflow, MjAbuz/sale-workflow, Montxu/sale-workflow, NachoAlesLopez/sale-workflow, NeatNerdPrime/sale-workflow, Niboo/sale-workflow, Nikul-Chaudhary/sale-workflow, Nitrokey/odoo-sale-workflow, Numigi/odoo-sale-workflow, OCA-MUK/sale-workflow, OCA/sale-workflow, Olageibol/sale-workflow, Olivier-LAURENT/sale-workflow, OmniaSolutions/sale-workflow, OpenAT/sale-workflow, OpenCode/sale-workflow, Openies/sale-workflow, OpusVL/sale-workflow, OthmaneGhandi/sale-workflow, OutillageStEtienne/sale-workflow, PCatinean/sale-workflow, PESOL/sale-workflow, Palpid/sale-workflow, PlanetaTIC/sale-workflow, QubiQ/sale-workflow, Ramkumarodoo/sale-workflow, RealSolutionsLux/sale-workflow, RibraX/sale-workflow, RoelAdriaans/sale-workflow, Rona111/sale-workflow, RosleStores/sale-workflow, SDIsl/sale-workflow, SanteLibre/sale-workflow, ScopeaFrance/sale-workflow, SequarSrl/sale-workflow, SerpentCS/sale-workflow, SerpentConsultingServices/sale-workflow, SeuMarco/sale-workflow, SimoRubi/sale-workflow, Siraparn/sale-workflow, SodexisTeam/sale-workflow, SportPursuit/sale-workflow, StefanRijnhart/sale-workflow, Studio73/sale-workflow, Swapnesh-SerpentCS/sale-workflow, TDu/sale-workflow, TRESCLOUD/sale-workflow, Tecnativa/sale-workflow, TheCloneMaster/sale-workflow, TimLai125/sale-workflow, Tonow-c2c/sale-workflow, VCLS-org/sale-workflow, VanMoof/sale-workflow, Vauxoo/odoomrp-wip, VisiionSolucionesTecnologicas/sale-workflow, WilldooIT-Private/sale-workflow, YogeshMahera-SerpentCS/sale-workflow, aacceess75/sale-workflow, aaltinisik/sale-workflow, abstract-open-solutions/sale-workflow, acsonefho/sale-workflow, adhoc-dev/sale-workflow, agaldona/sale-workflow, ahilali/sale-workflow, akretion/sale-workflow, alessandrocamilli/sale-workflow, alex-vy/sale-workflow, alexsandrohaag/sale-workflow, algiopensource/sale-workflow, alpseber/odoomrp-wip, alva-kristianto/sale-workflow, amendoncabh/sale-workflow, andhit-r/sale-workflow, andreampiovesana/sale-workflow, andreasdsp/sale-workflow, andrp92/sale-workflow, angedras/sale-workflow, angelmoya/sale-workflow, anhchuyen/sale-workflow, anhvu-sg/sale-workflow, anodino-dev/sale-workflow, antilhue/sale-workflow, anybox/sale-workflow, apachesep/sale-workflow, apertoso/sale-workflow, apetbiz/sale-workflow, aryajimbaran/sale-workflow, ashmita34/sale-workflow, ashvinkhodifad/sale-workflow, aurestic/sale-workflow, avanzosc/sale-workflow, avoinsystems/sale-workflow, bassammannaa/sale-workflow, bealdav/sale-workflow, bg4hkq/sale-workflow, bhtabor/sale-workflow, binovo/sale-workflow, bisnesmart/odoomrp-wip, bizzappdev/sale-workflow, bizzappdevteam/sale-workflow, bjornbillen/sale-workflow, bmya/sale-workflow, bodedra/sale-workflow, bodi000/sale-workflow, br3athein/sale-workflow, brain-tec/sale-workflow, brainbeanapps/sale-workflow, camptocamp/sale-workflow, captivea-dcr/sale-workflow, carlos-domatix/sale-workflow, celismax/sale-workflow, chenyingkun/odoomrp-wip, ciel-it/sale-workflow, click2prasanth/sale-workflow, conandark/sale-workflow, coopiteasy/sale-workflow, credativUK/sale-workflow, crnd-inc/sale-workflow, ctmil/sale-workflow, cubells/sale-workflow, damdam-s/sale-workflow, damendieta/sale-workflow, danhvophuong/sale-workflow, dani-xtendoo/sale-workflow, daramousk/sale-workflow, darshan-odoo/sale-workflow, ddico/sale-workflow, detian08/sale-workflow, devang-dreambits/sale-workflow, diagramsoftware/sale-workflow, diangamichael/sale-workflow, diggy128/sale-workflow, digitalsatori/sale-workflow, digitalwow/odoomrp-wip, disna-sistemas/sale-workflow, dong-z/sale-workflow, donizupnick/sale-workflow, doun/sale-workflow, dreambits/sale-workflow, dreispt/sale-workflow, druidoo-dev/sale-workflow, dsmerghetto/sale-workflow, dvdhinesh/sale-workflow, eLBati/sale-workflow, eamedrano23/sale-workflow, ecosoft-odoo/sale-workflow, edfrz/sale-workflow, efatto/sale-workflow, ehsu0407/sale-workflow, emmanueldominguez/sale-workflow, enmasys/sale-workflow, ermannognan/sale-workflow, erocre/sale-workflow, esousy/sale-workflow, espo-tony/sale-workflow, estheraka/sale-workflow, esthermm/sale-workflow, etobella/sale-workflow, exosoftware/oca-sale-workflow, ezodoo/sale-workflow, factorlibre/sale-workflow, fallewi/sale-workflow, farfansixto/odoomrp-wip, fawyna/sale-workflow, florian-dacosta/sale-workflow, fmdl/sale-workflow, focusate/oca-sale-workflow, forvas/sale-workflow, fruschitaly/sale-workflow, gabriele-baldessari/sale-workflow, garzadekoster/sale-workflow, gastonfeng/sale-workflow, geluboros/sale-workflow, geosun8/sale-workflow, germanponce/sale-workflow, gmoncada/odoomrp-wip, gobluestingray/sale-workflow, gogomarine/sale-workflow, grauschnabel/sale-workflow, grindtildeath/sale-workflow, guewen/sale-workflow, gurneyalex/sale-workflow, haninada/sale-workflow, haroldtamo/sale-workflow, hbrunn/sale-workflow, heymanh/oca-sale-workflow, hieulucky111/sale-workflow, hinfo506/sale-workflow, hippe-67/sale-workflow, hkbluesky/sale-workflow, humanilog/sale-workflow, hurrinico/sale-workflow, i-vyshnevska/sale-workflow, ice0072/sale-workflow, id10tttt/sale-workflow, iledarn/sale-workflow, incaser/sale-workflow, initOS/odoomrp-wip, initOS/sale-workflow, invitu/sale-workflow, isos/sale-workflow, it-projects-llc/sale-workflow, izzihector/sale-workflow, jado95/sale-workflow, jalaludin/sale-workflow, janani-sankarababu/sale-workflow, jbaudoux/sale-workflow, jchanme/sale-workflow, jeffgrietens/sale-workflow, jeffryjdelarosa/sale-workflow, jeroen7s/sale-workflow, jimhoefnagels/sale-workflow, jjscarafia/sale-workflow, jobiols/oca-sale-workflow, joe69/sale-workflow, josuf567/sale-workflow, jromeroarg/sale-workflow, juanfe/odoomrp-wip, jvpascual/sale-workflow, kittiu/sale-workflow, kmee/sale-workflow, kongrattapong/sale-workflow, kundan12verma/sale-workflow, lbelorgey/sale-workflow, leNeo/sale-workflow, leangjia/sale-workflow, leemannd/sale-workflow, legalsylvain/sale-workflow, lepistone/odoomrp-wip, lepistone/sale-workflow, lequipeur/sale-workflow, lideritjnma/sale-workflow, linkitspa/sale-workflow, liweijie0812/sale-workflow, luence/sale-workflow, luistorresm/sale-workflow, lveras/sale-workflow, lweiming/sale-workflow, maheeptathgur-rb/sale-workflow, mahmoudAbdElaziz/sale-workflow, marcelomora/sale-workflow, marionumza/sale-workflow, masteriusz/sale-workflow, mayjo79/sale-workflow, mdietrichc2c/sale-workflow, mesebin/sale-workflow, meta-it/sale-workflow, mettadipa/sale-workflow, mgosai/sale-workflow, mikevhe18/sale-workflow, mmequignon/sale-workflow, mobileempire/sale-workflow, mohamedhabibchallouf/sale-workflow, molandtoxx/sale-workflow, moo-master/sale-workflow, moulayrachidhachimi/sale-workflow, mpanarin/sale-workflow, msteinfeld-intero/odoomrp-wip, muguli22/odoomrp-wip, murtuzasaleh/sale-workflow, myonnet/oca-sale-workflow, nestorwheelock/sale-workflow, newtratip/sale-workflow, nicolasjelincic/sale-workflow, nikitavaghela/sale-workflow, nikul-serpentcs/sale-workflow, niulinlnc/sale-workflow, noorealam96/sale-workflow, nucleoosystem/sale-workflow, numerigraphe/odoomrp-wip, numerigraphe/sale-workflow, oandremendes/sale-workflow, obied/sale-workflow, odoobgorg/OCA-sale-workflow, odooerpperu/sale-workflow, odoonz/sale-workflow, odoousers2014/sale-workflow, oihane/odoomrp-wip, oihane/sale-workflow, omalbastin/sale-workflow, one2pret/sale-workflow, onurugur/sale-workflow, open-net-sarl/sale-workflow, open-synergy/sale-workflow, osiell/sale-workflow, oukacha/sale-workflow, panduwiyasatelkom/sale-workflow, petertbexley/sale-workflow, phongyanon/sale-workflow, phucngta/sale-workflow, piensom/sale-workflow, popcomputadores-desenv/sale-workflow, pscloud/sale-workflow, pythoner-3k/sale-workflow, quentinDupont/sale-workflow, redblow/sale-workflow, richard-willdooit/sale-workflow, rjpathan/sale-workflow, rm-jamotion/sale-workflow, rohitramnani1994/sale-workflow, rosalesdc/sale-workflow, rossasa/sale-workflow, rschnapka/sale-workflow, ruter-lyu/sale-workflow, rven/sale-workflow, safyric/sale-workflow, sagar-developer-92/sale-workflow, samsagaz/sale-workflow, samuelsenjaya/sale-workflow, sanube/sale-workflow, savoirfairelinux/sale-workflow, saxomanu/sale-workflow, sbejaoui/sale-workflow, sc4you/sale-workflow, scigghia/sale-workflow, sendalpegat/sale-workflow, serpentcs-dev1/sale-workflow, sewisoft/sale-workflow, sgheller/sale-workflow, sihemrdid/sale-workflow, simahawk/sale-workflow, simosuu/sale-workflow, skeller1/sale-workflow, smadco/sale-workflow, smellems/sale-workflow, sodexis/sale-workflow, southasia/sale-workflow, spacimek/sale-workflow, sudhir-erpharbor/sale-workflow, sudhir-serpentcs/sale-workflow, sunflowerit/sale-workflow, sunshineLhj/sale-workflow, syci/odoomrp-wip, sygel-technology/sale-workflow, sylvainvh/sale-workflow, tafaRU/sale-workflow, takinobori/oca-sale-workflow, tegin/sale-workflow, tfossoul/sale-workflow, thinkopensolutions/oca-sale-workflow, thomaspot/sale-workflow, tirma-sa/sale-workflow, tj612/sale-workflow, tjuola/sale-workflow, tostmohd/sale-workflow, tschanzt/sale-workflow, tuananhphucthanh/sale-workflow, unitek-solusi/OCA-sale-workflow, ursais/sale-workflow, valley51/sale-workflow, valmarnet/sale-workflow, vcloud9ray/sale-workflow, vdedyukhin/sale-workflow, versada/sale-workflow, veryberry/sale-workflow, vialaurea/OCA-sale-workflow, victoralmau/sale-workflow, victormmtorres/sale-workflow, vidtsin/sale-workflow, vrenaville/sale-workflow, wahello/sale-workflow, weddingjuma/sale-workflow, whnr/sale-workflow, wtaferner/sale-workflow, xcgd/sale-workflow, xpansa/sale-workflow, xpertiz/sale-workflow, xtendoo-corporation/sale-workflow, yelizariev/sale-workflow, yostashiro/sale-workflow, yuniesky1986/sale-workflow, yuzhengxing/sale-workflow, yvaucher/sale-workflow, yweng8111/sale-workflow, and zeroincombenze/sale-workflow |
Sales Order Types
This module adds a typology for the sales orders. In each different type, you can define, invoicing and refunding journal, a warehouse and a sequence.
You are able to select a sales order type by partner so that when you add a partner to a sales order it will get the related info to it.
Usage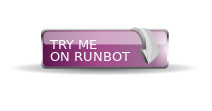 Bug Tracker
Bugs are tracked on GitHub Issues. In case of trouble, please check there if your issue has already been reported. If you spotted it first, help us smashing it by providing a detailed and welcomed feedback here.
Credits
Contributors
Maintainer

This module is maintained by the OCA.
OCA, or the Odoo Community Association, is a nonprofit organization whose mission is to support the collaborative development of Odoo features and promote its widespread use.
To contribute to this module, please visit http://odoo-community.org.